know your VIBE
how Vibe works
What is runVIBE ?
runVIBE is a small, Bluetooth wearable sensor worn on the ankle.  
The sensor transmits information about a runner's power and efficiency to compatible Bluetooth low energy or ANT+ enabled watches and smart phones.
The runVIBE sensor contains a microprocessor, accelerometers and gyroscopes, and measures specific components of a runner's gait cycle to feedback in realtime, running efficiency and running power metrics.
The running metrics are calculated on the sensor and are then transmitted via Bluetooth or ANT+ to the watch or smartphone.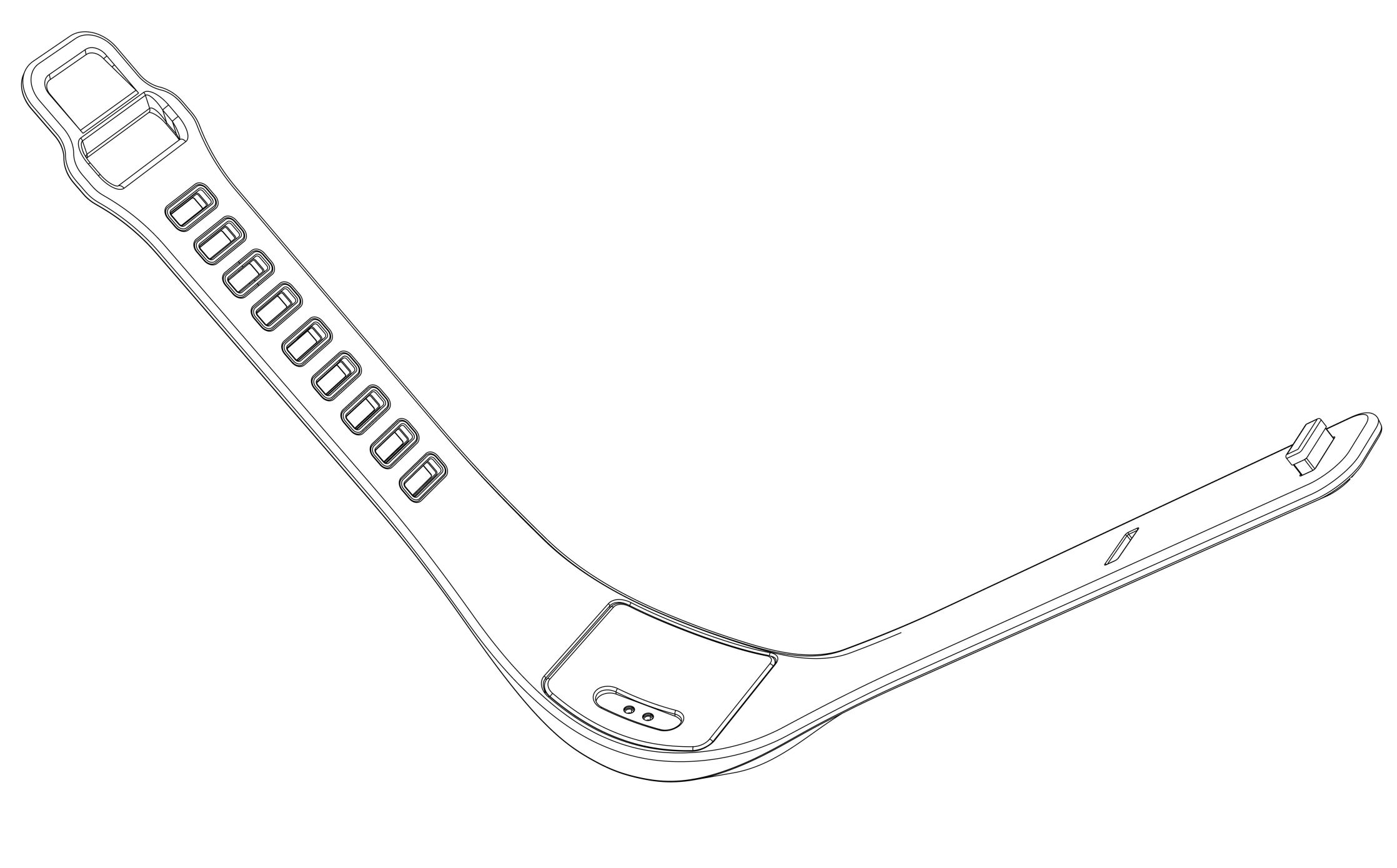 Whats inside the runVIBE sensor ?
Comprises a Sensor module and interchangeable strap\clipping system.
Built on a Nordic Semiconductor BTLE\ANT+  system which comprises an ARM Cortex microprocessor, blue tooth low energy\ant+ radio and supporting components.
Both high and low G triaxial accelerometers and a triaxial gyroscope
The software has been developed using a combination of C\C++ and RUST programming languages.
The runVIBE sensor hardware and software is Patented – PCT/NZ2019/050020 – A system and method for determining power and propulsion efficiency of a limb during limbed propulsion
What devices is runVIBE compatible with ?
runVIBE is compatible with any Bluetooth low energy or ANT+  device which supports running power, including smart phone applications and sport watches.
Polar V800
Polar Vantage series
Suunto Spartan series
Suunto Ambit 3, Ambit 3S, Ambit 3 Peak, Ambit 3 Vertical
Garmin Forerunner 935, Garmin Fenix 5 (5/5S/5X)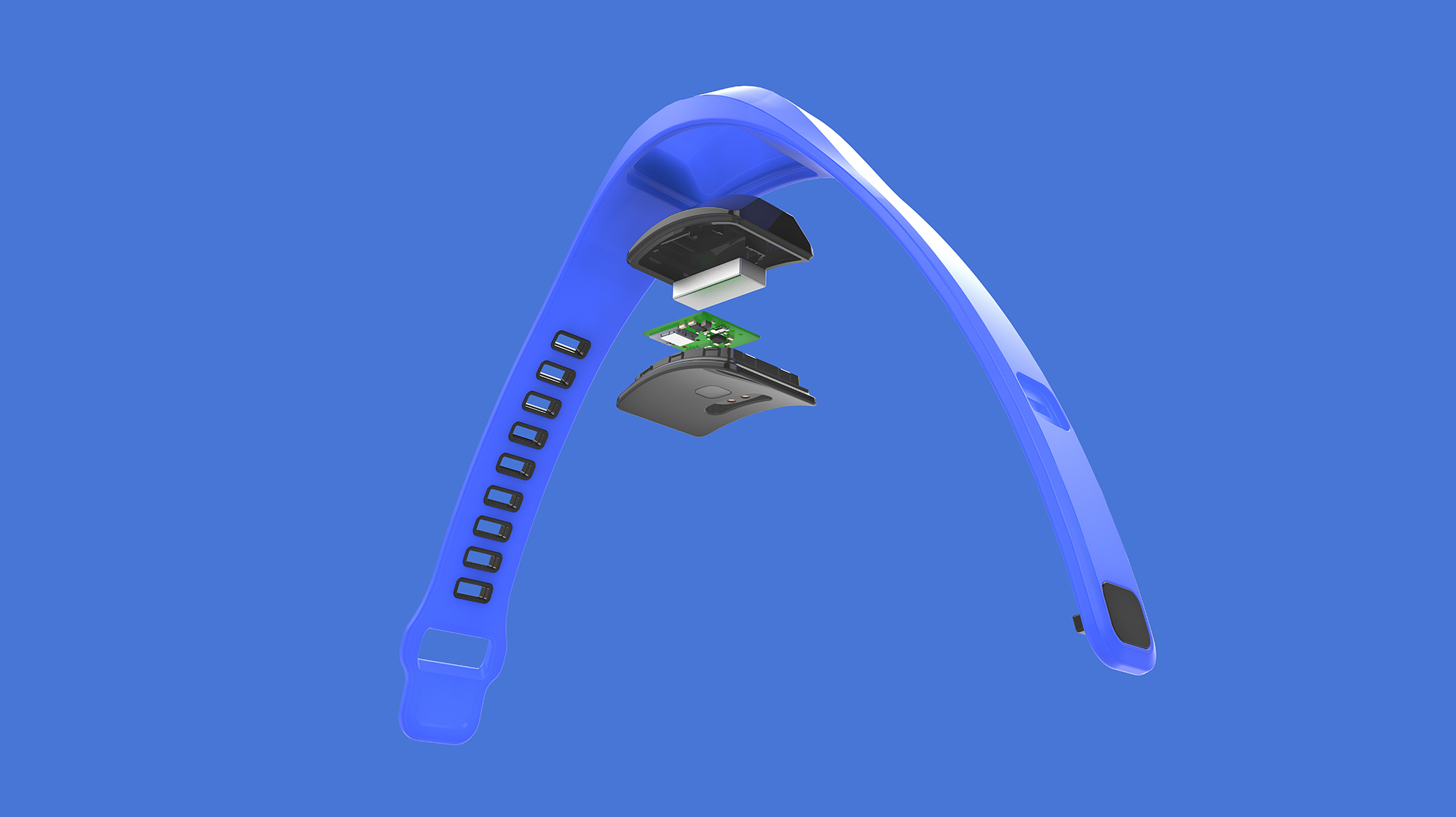 How does runVIBE Work ?
The runVIBE sensor measures Three Key Running Metrics  –
Maximum velocity of the runner during the flight phase of a step.
Ground contact time of the runner during a step.
A force vector related to peak tibial acceleration or shock during the ground contact phase of a step.
 These values are combined mathematically to produce a running metric which is indicative of the efficiency or economy of the runner to transfer their energy or effort into forward motion.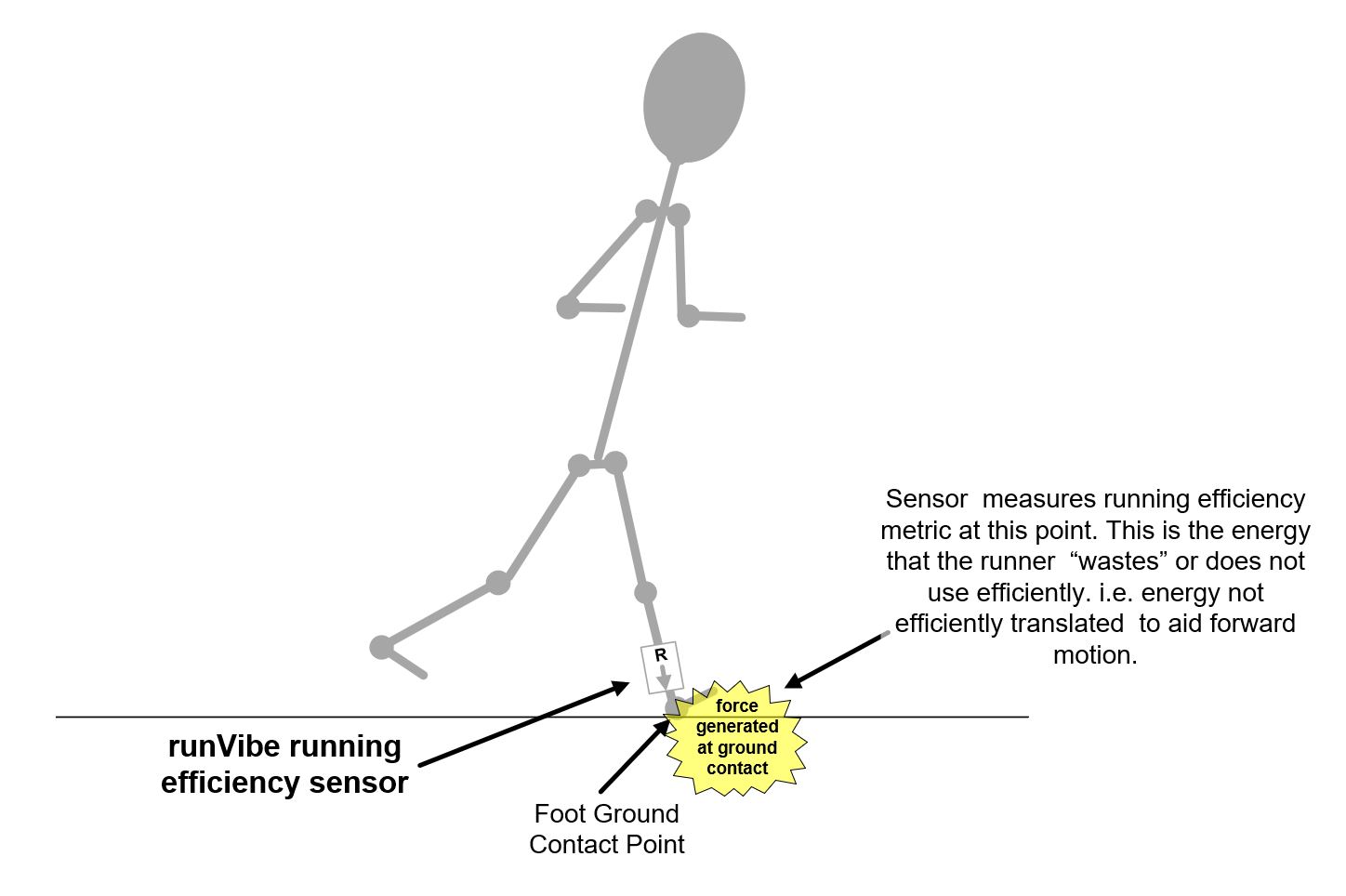 Maximum Velocity of the runner during the flight phase of a step
This is the maximum speed that you reach during the time from when one of your legs leaves the ground to when it then lands back on the ground.

Ground contact time of the runner during a step
This is the time that your foot stays on the ground or surface during a step.

A force vector derived from the ground impact and braking forces
When your foot hits the ground a "force" or shock is transmitted into your leg.  Components of this include vertical ( up and down motion in your run) and horizontal ( your movement forward) forces which can be combined into a force vector.